Etched memorial tiles make a beautiful addition to flower placements during the Memorial Day holiday. Honor those you lost by adding special messages or grand children's names.
Pet Memorials
These tiles also make beautiful pet memorials. Add the pet's name, age, paw print, breed silhouette and/or more.
Item Details:
12″ x 12″ Granite Tile
6″ wire easel
Etched by sandblasting – (not engraved, very visible in direct sunlight)
Pricing starts at $59.00 (more names and details affects pricing; Mom & Dad – Forever in our hearts example is $59.00)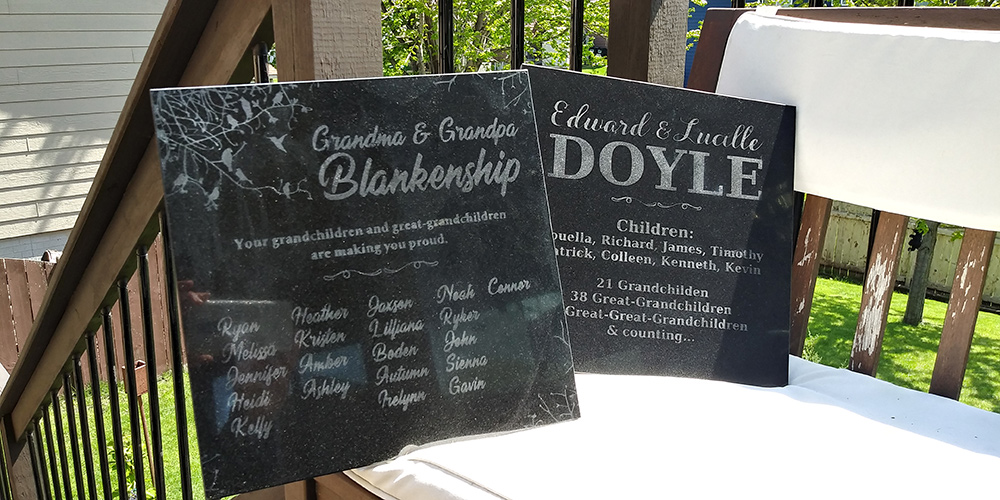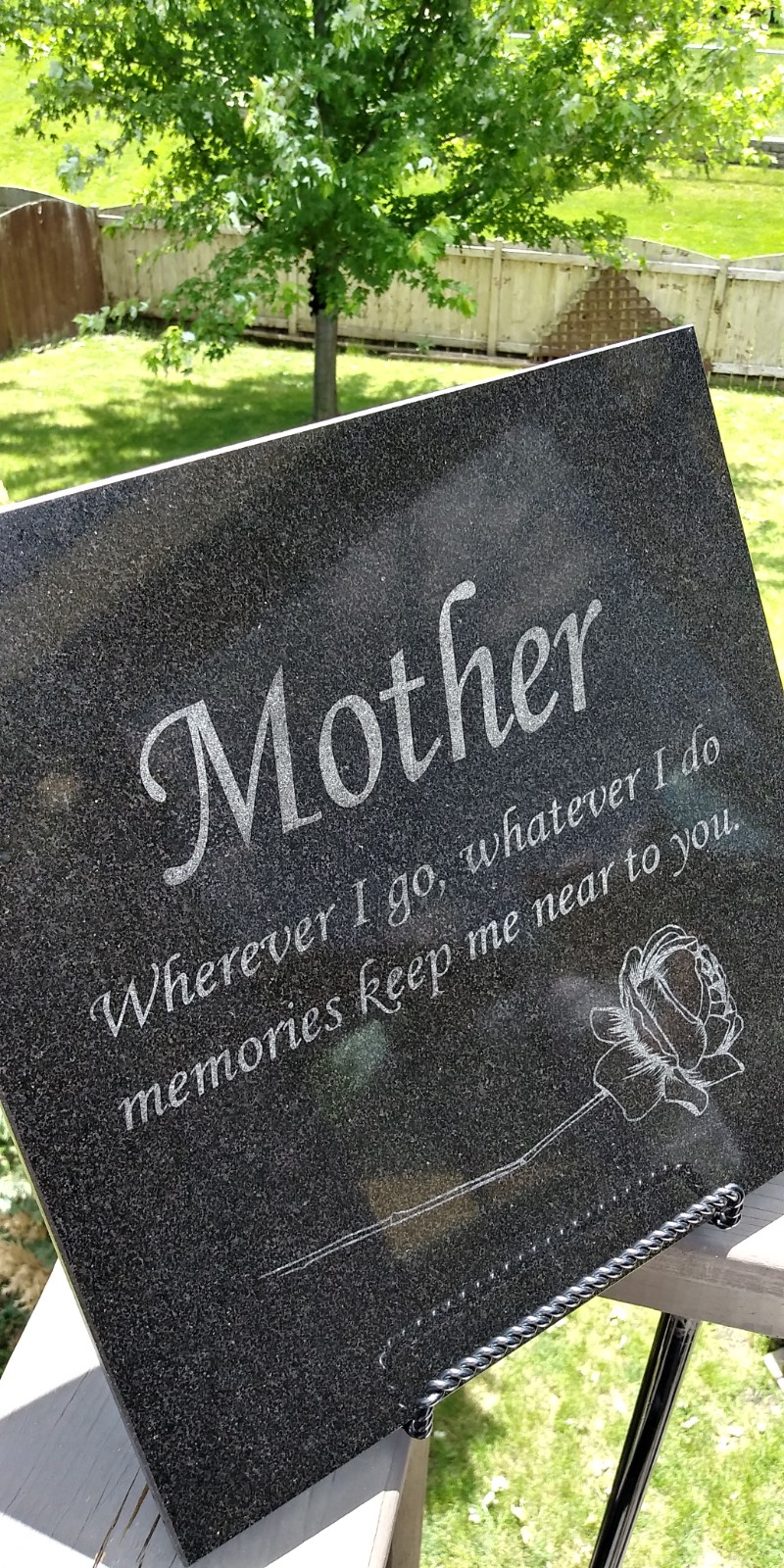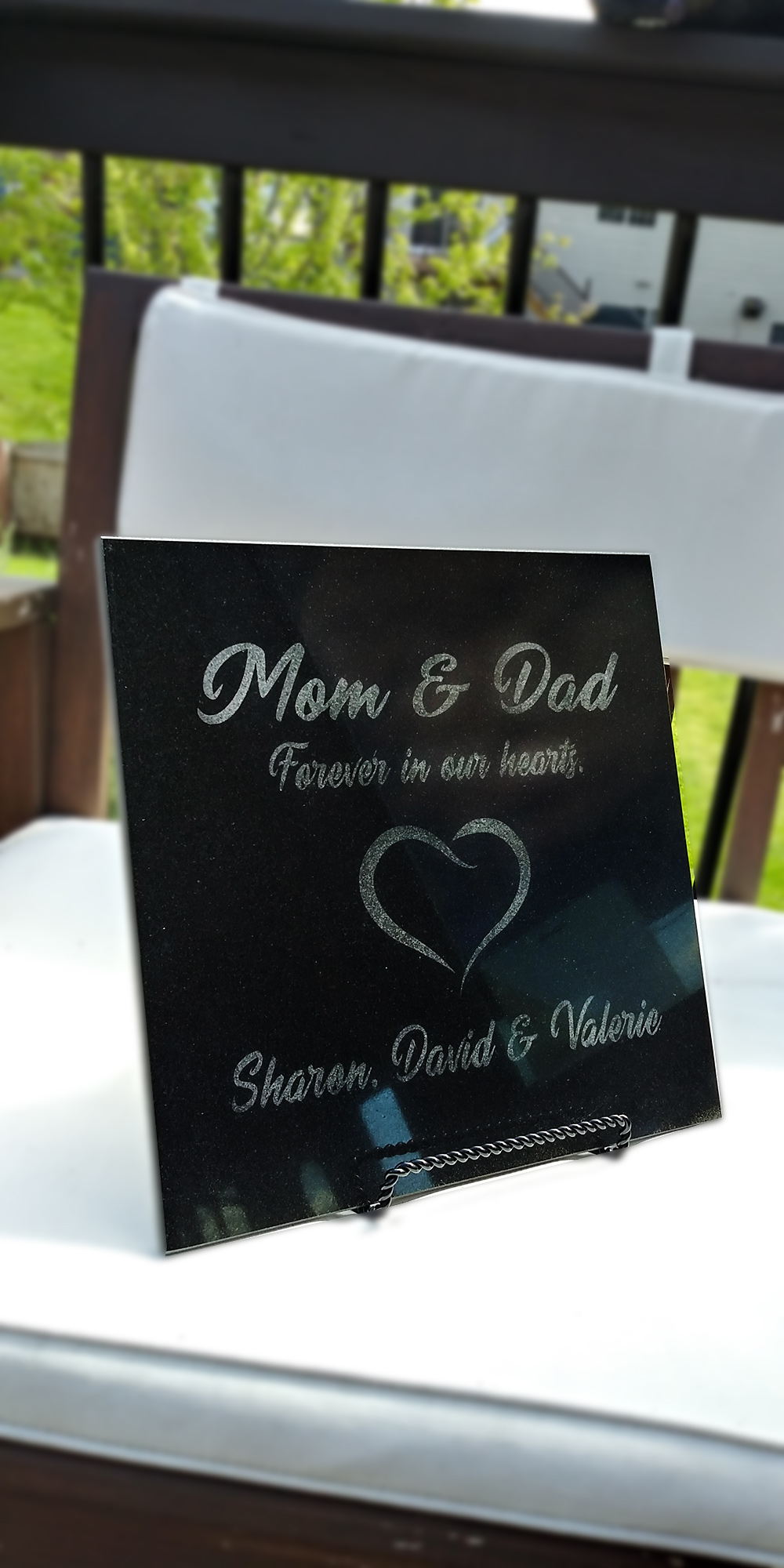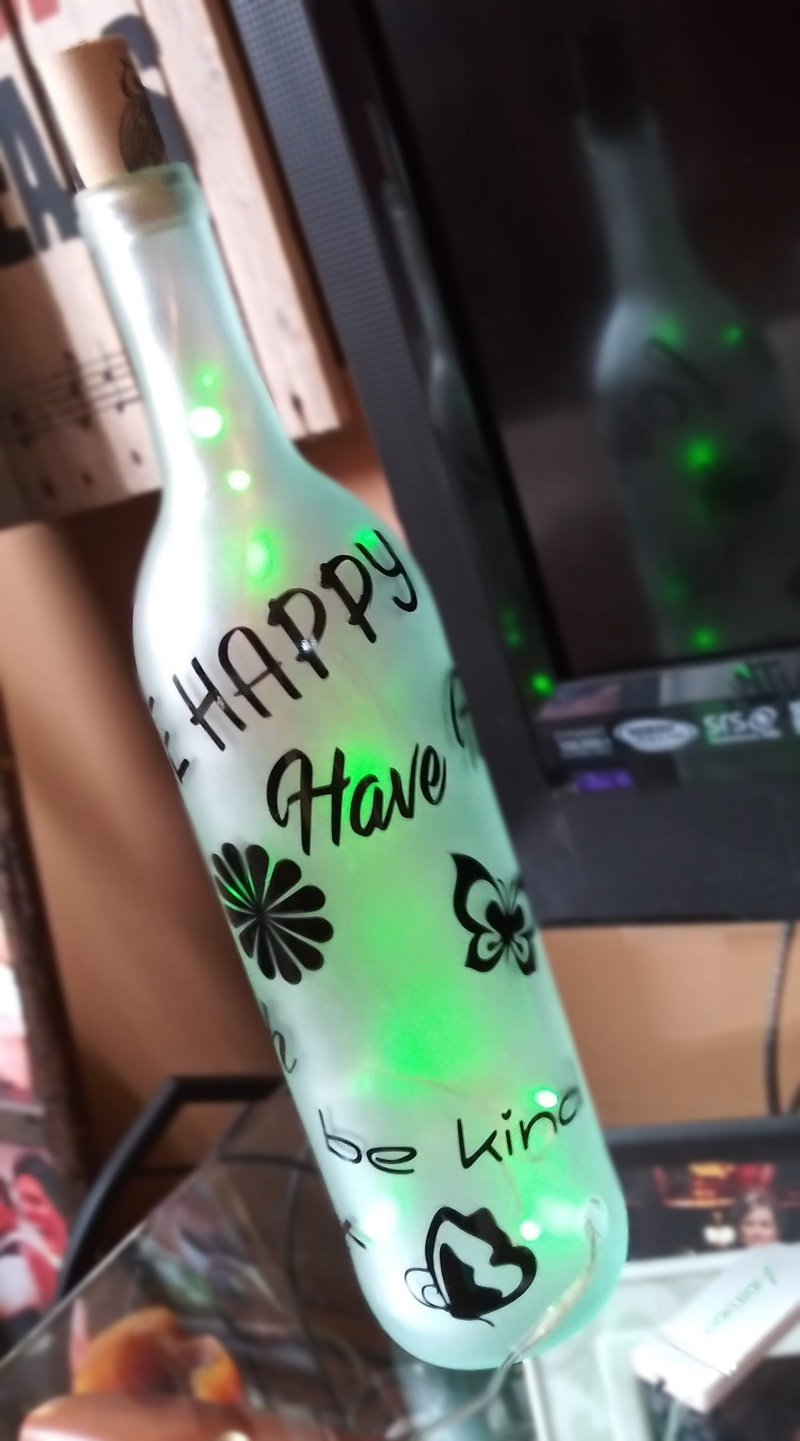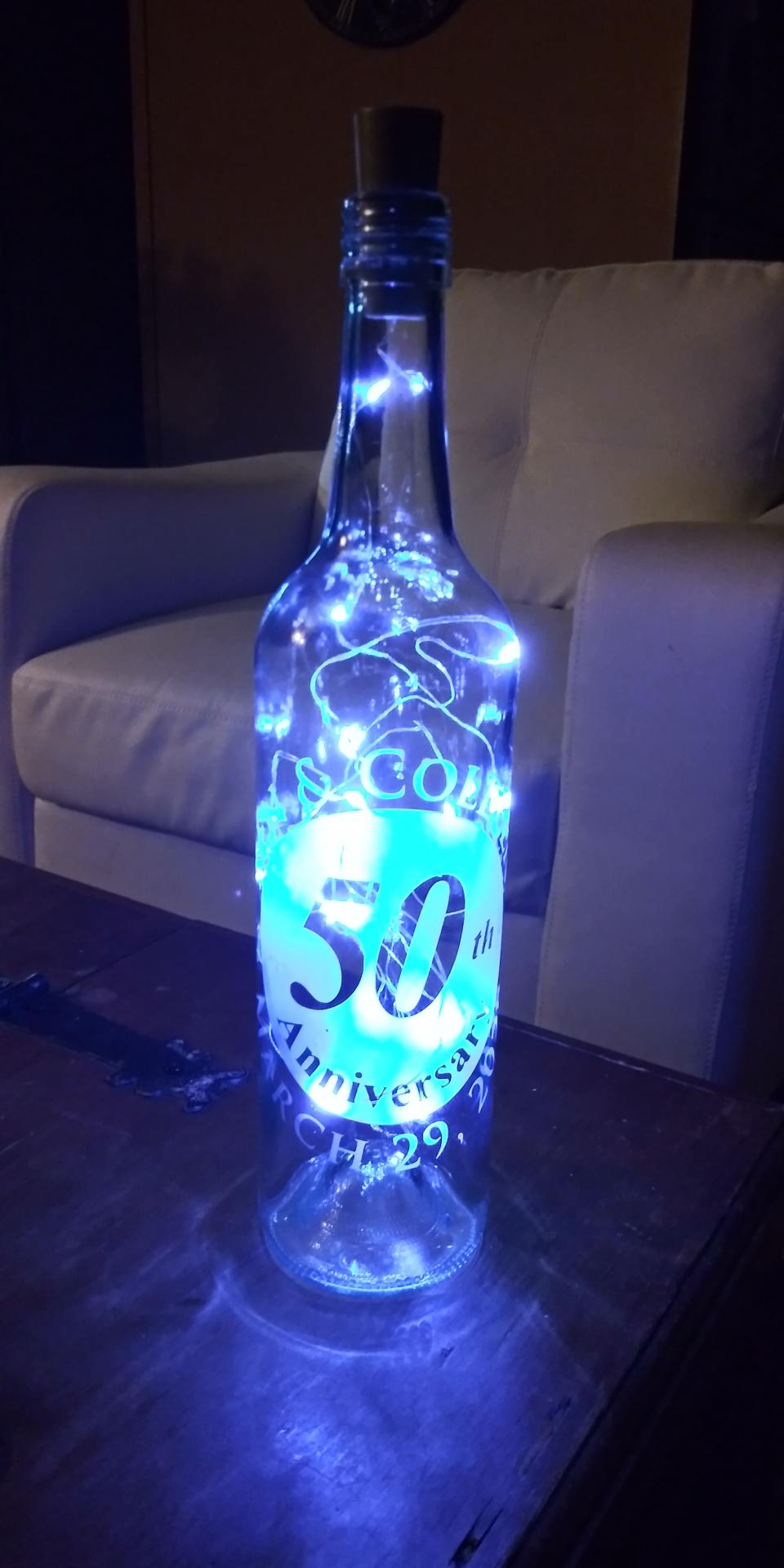 Etched Glass Wine Bottles
Contact me for a custom quote. Full etched wine bottles start at $20.00.
Partial etching starts at $10.00 if you provide a clean (labels removed) bottle and digital artwork.
I have clean bottles in stock and ready to go as well!